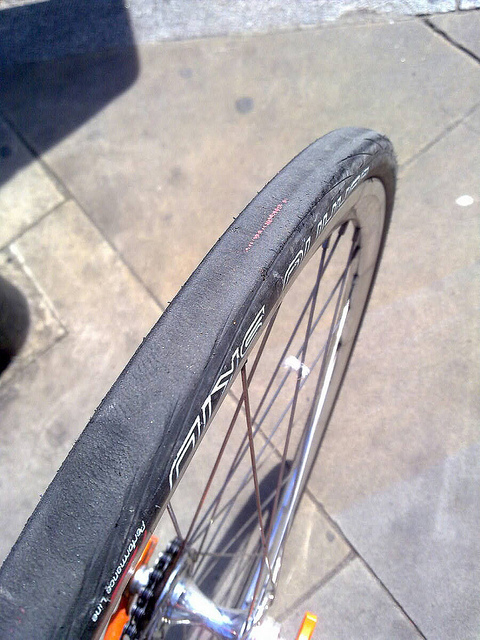 Verdict: shit…
That MAY seem a little harsh, but I really don't skid that much and these squared off in under a week and have now worn through in about 2 weeks. I wouldn't normally care too much if this happened to a tyre, even one that costs £28, as let's face it tyres aren't made for skidding… HOWEVER… Schwalbe actually named these the 'Skid' and in their own words they are:
"Specially developed for "fixie" bikes where transmission braking can lock the back wheel and is extremely tread abrasive. Durano Skid can withstand such "abuse" considerably longer than other tires thanks to its deeper and abrasion resistant tread. Its strong rubber-coated side wall also affords better durability."
They're just asking for trouble with a description like that.