With the likes of Chrome, Mission Workshop, T-Level and a whole host of others we're truly spoilt for choice when buying a new bag… as long as you have a MINIMUM of £100 to drop, and you'll be looking at over £200 for a fair few as well.
Personally I don't have that sort of money to drop on a bag; and I'd rather spend it on some new wheels, flights to Berlin, extortionate London rent etc. So I was pretty stoked when I stumbled across the Gourdon Dry Bag from the British climbing company AlpKit: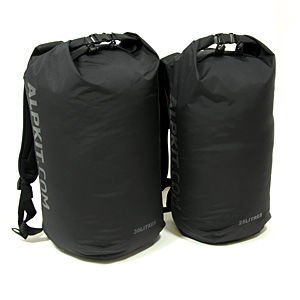 At £25 this thing is an absolute bargain, it's got padded straps that hug your shoulders perfectly, removable padded back, chest and waist straps, a rolltop closing system and is 100% waterproof… honestly not a drop of water will even come close to getting inside this thing – I've seen pretty much every bag out there and the build quality of this can compete with the best of them. Personally I reckon it looks pretty slick and you're supporting a home grown British company by buying it… it's a no brainer.