I cycled past this great little bicycle workshop last night in Netil Market, just off London Fields. They seemed to know what they were doing and were offering repairs on the spot which is hard to find in London. Best of all it was about 7:30pm when I rode past, don't know many other places that stay open that late!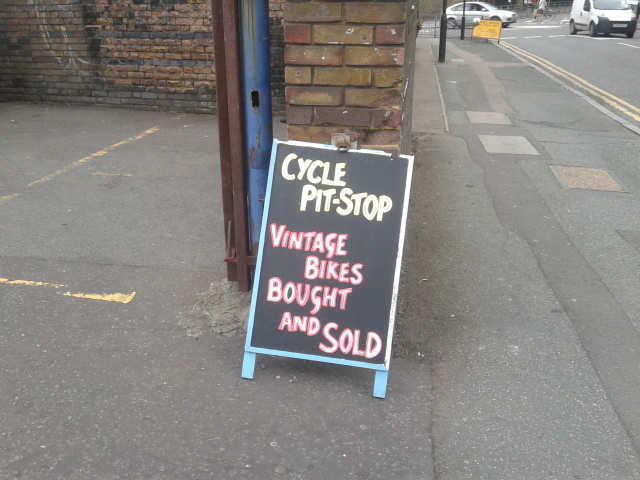 As well as repairs they also seemed to have a good selection of second hand and vintage bikes and components – definitely worth checking out if you're in the area:
I haven't used them so can't vouch for the quality of their work so if anyone has any experience of them would be good to hear about it.