We're excited to announce this new collaboration with the guys at Wizard Works, the London based bikepacking bag makers. Wizard Works specialise in making "technical and well performing products while maintaining an aesthetic that lies somewhere between timeless classic and 80's rave" – their products have always caught our eye and we couldn't be happier to now be working with them.
The collaboration is based around our custom black on tan splatter pattern – developed with Wizard Works and exclusive to Brother Cycles – printed onto an ultra tough waterproof canvas. Looks awesome, lasts forever.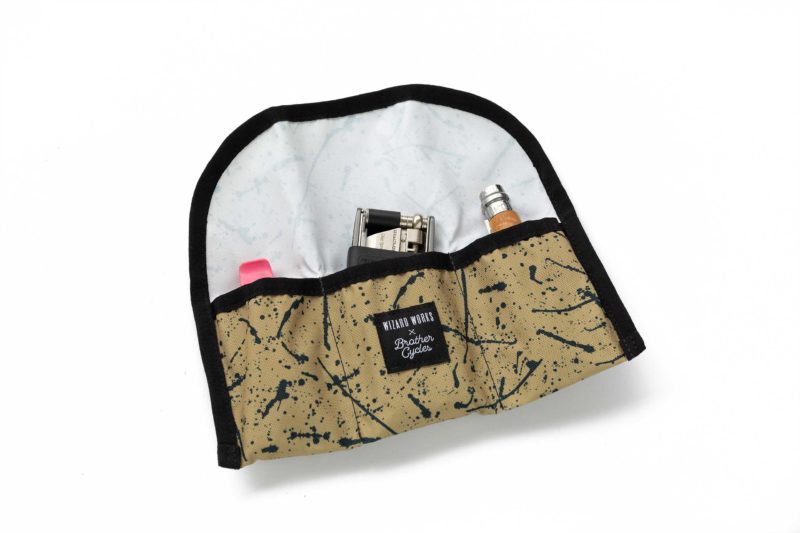 To start we've used the fabric to make a limited run of these super useful tool rolls which are now available to buy online >> here << however we've also made a prototype snack bag which you can see in the photos below. If demand is high enough we plan to make these, as well as a whole range of bags in the collaboration fabric.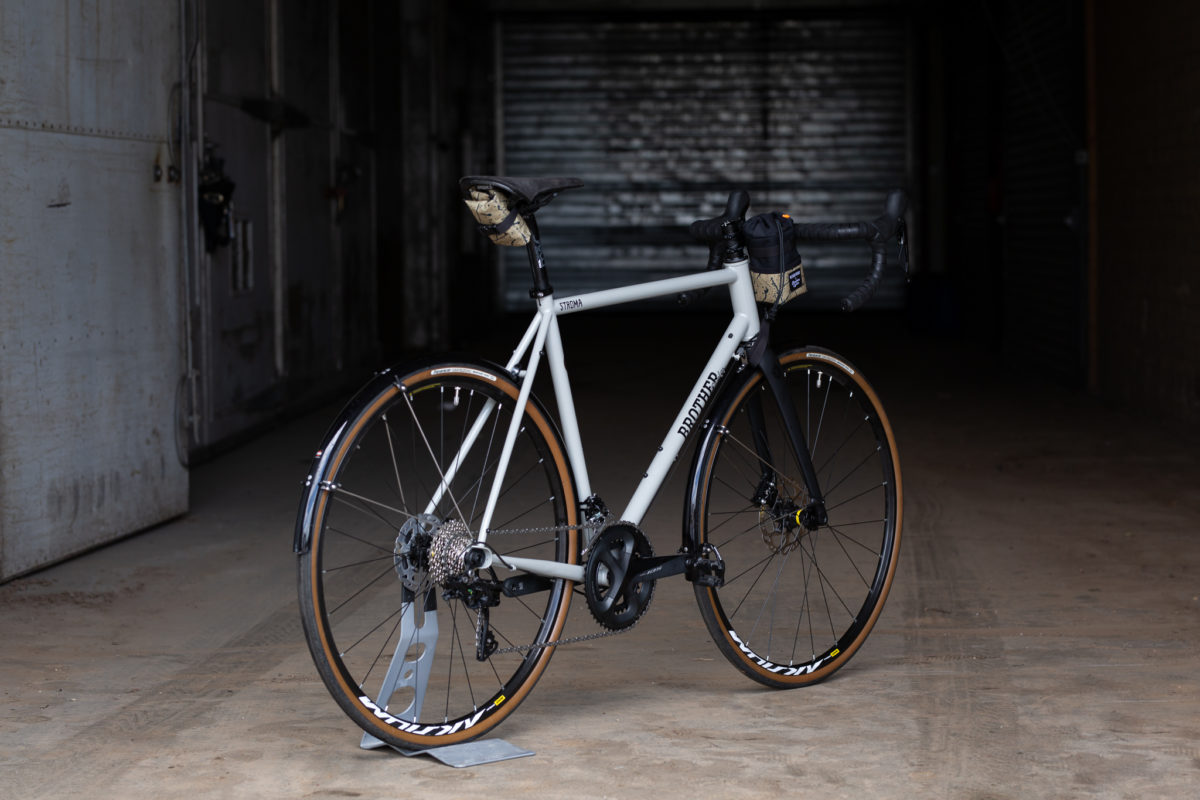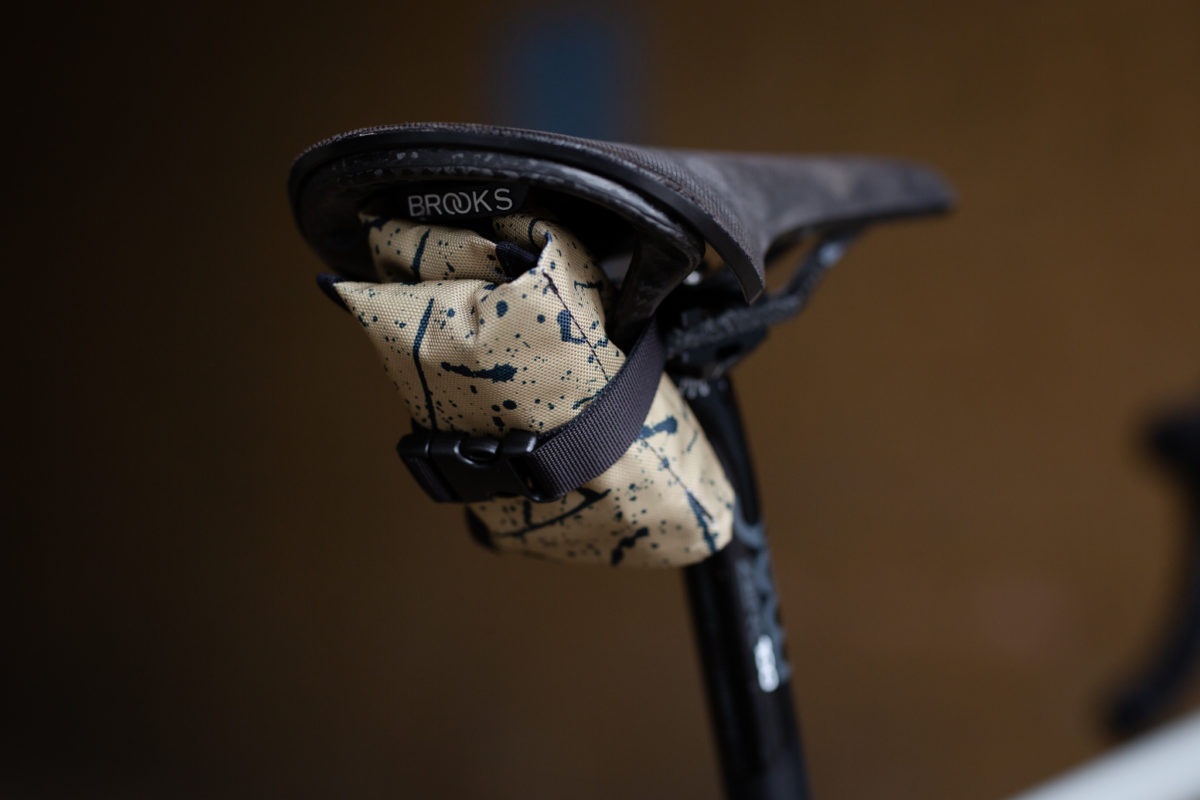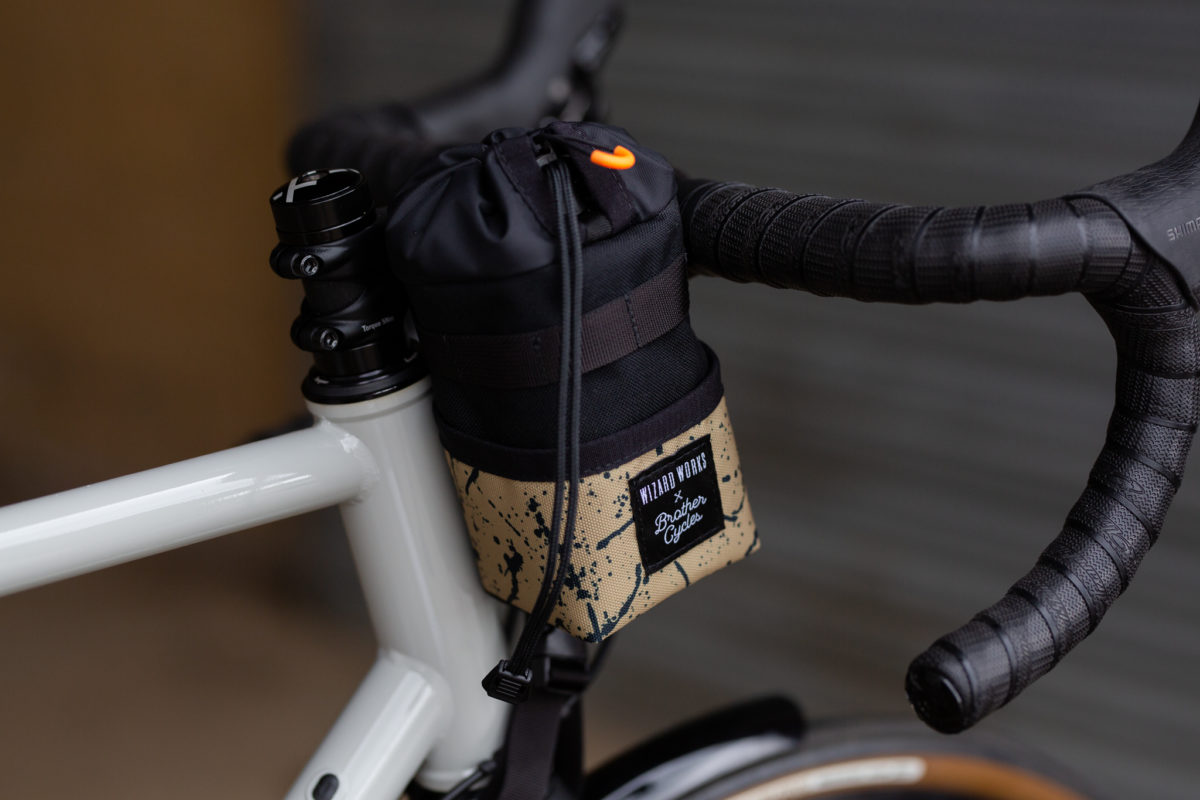 And yes, we know what you're thinking, that's a mighty fine looking Stroma we've used to model those bags! Head over to our build gallery to see the full set of photos and build spec…