The Brotherhood | Kitty Dennis and the Rapha Pennine Rally
Meet Kitty Dennis – fixed crit racer, bikepacking enthusiast and our 4th entry into the Brotherhood journal series, where we document the incredible things people are doing on our bikes. We caught up with Kitty about her Mehteh and her recent experience completing the 500km Rapha Pennine Rally…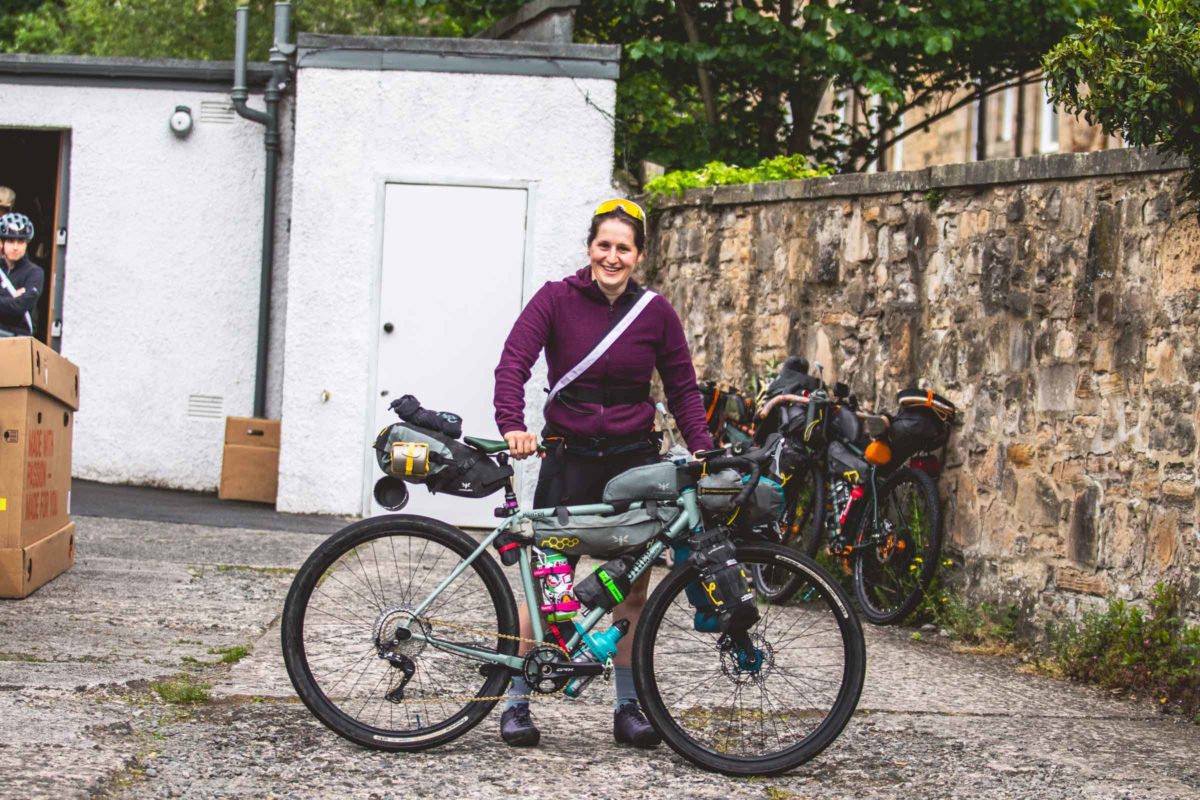 What's your name?
Kitty Dennis
Where are you based?
London
Talk us through your bike – build spec etc
I've got a green Brother Mehteh. The groupset is GRX 810 1x with some lovely Hope 27.5 (650B!) Fortus 23 wheels with blue hubs and blue and purple Hope Floating Rotors. The blue headset is Wolf Tooth Components. Alpkit mudhugger flared bars and Storc stem. A great touch is the Pro Gravel Dropper which is great for sharp tecchy descents. A divisively coloured green Prologo Dimension 143 saddle and some green Crank Brothers Candy 2 Pedals. All finished off with some Panaracer Gravel Kings which are pretty light for some 1.9in tyres.
Tell us a bit about the Pennine Rally – why did you choose to do this event?
I chose to do the Pennine Rally because I love bikepacking but I like the adventure rather than the race. The idea of a long distance trip through some of my favourite parts of the country along gravelly back roads was an opportunity I couldn't pass up. I am originally from the North so a secondary motive was we got to drop in on some old friends and family along the route.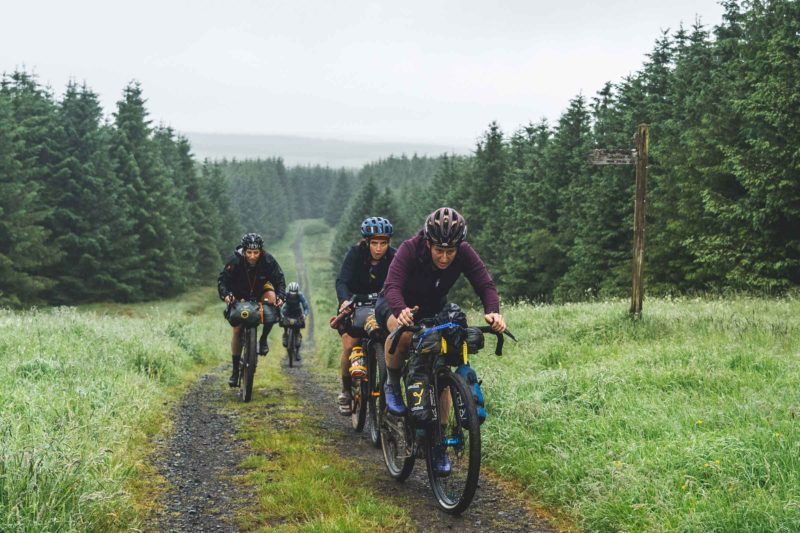 What were some of the most memorable moments of the ride?
After a bit of bad luck with a mechanical on one of the team's bikes we were running behind schedule to ride over Salter Fell. This is a really special climb for me as it was my go to escape from the 'working from home grind' during lockdown 2020. When we got there, it was stunning, the evening light covered the heather-laden fells and we could see for miles. There were birds and sheep everywhere and no other people within a 5 mile radius. Being able to really experience the true escape that off road riding can bring in such beautiful conditions was a highlight. We then headed to a secret location to sleep in the serenity under the stars, being gently baaaed to sleep by all of the sheep.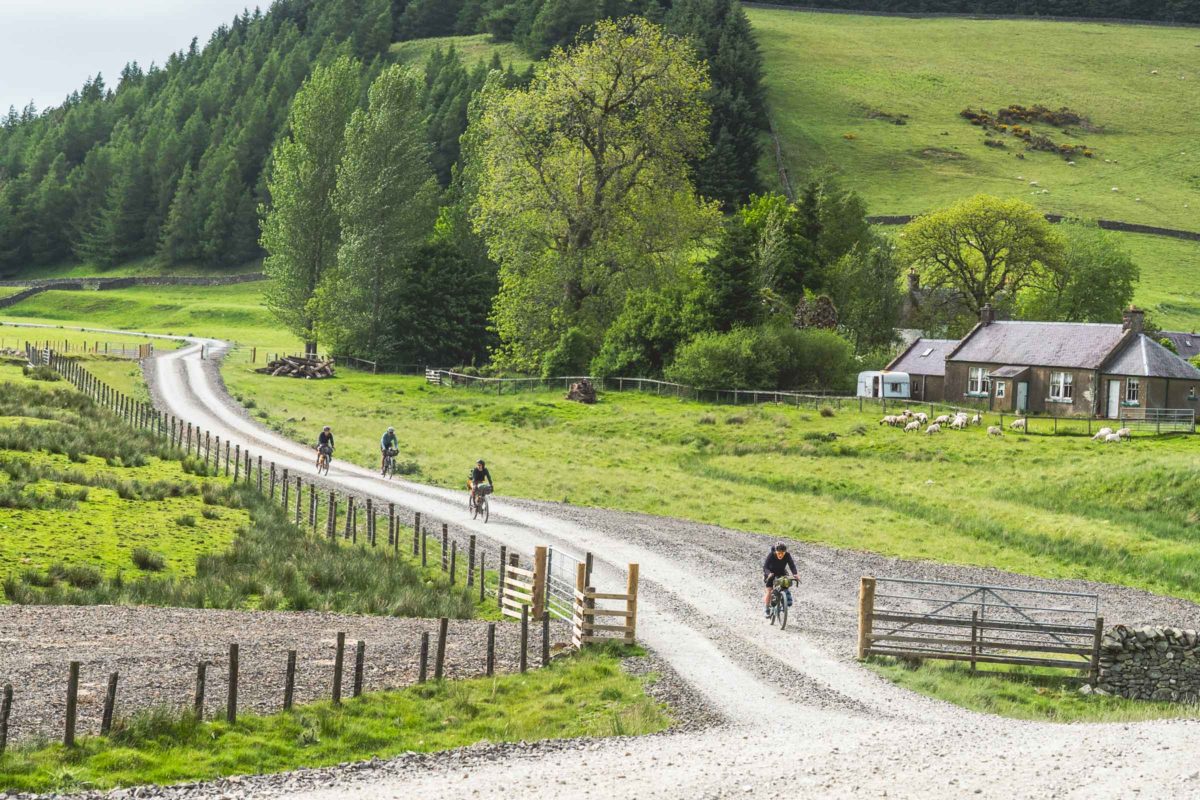 And I'm sure there were some lows – talk us through some of these!
Kielder Forest. Don't get me wrong, the forest is beautiful, the tracks are amazing gravel riding and the area is stunning. But riding in the dribbly rain this forest just doesn't seem to end. Every tree blurs into one and we were just desperate to roll down the hill into Once Brewed. I would love to go back to Kielder Forest again, maybe when I'm less exhausted, it's less rainy and I don't have to change over a brake pad.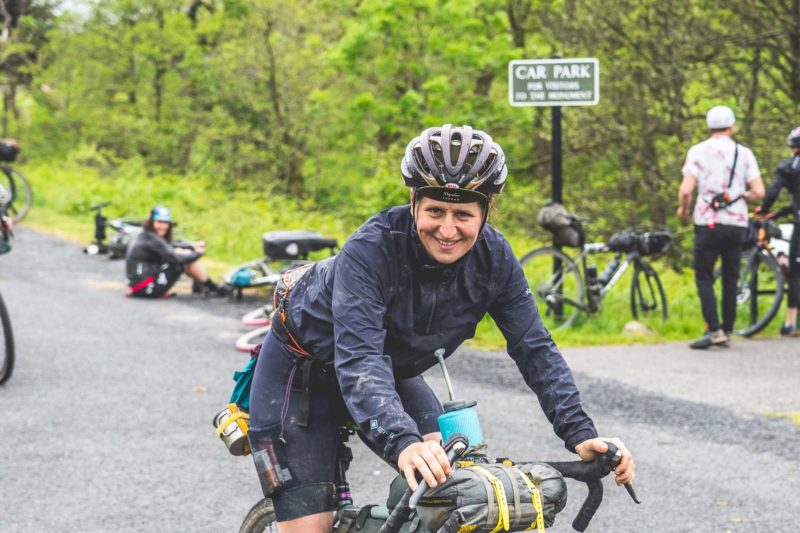 The second one was the wind beside St Mary's Loch. Whilst we were riding the headwind was so extreme that we eventually had to get off and push our bikes. When you plan for a 5km road section to take less than 30 minutes it is a little frustrating that it took an hour and a half! Luckily Taylor suggested a covered warm coffee stop in the woods where we recharged and headed back off up the hill.
And finally – what's up next for you, anything exciting on the horizon?
Next up is Grinduro as a bit of a racey interlude. But the exciting stuff is our trip on the Last Longest Day with Cold Dark North, Steezy Collective and Zero Lemon following the Way of The Roses from coast to coast over two days! It'll be a long first day but I'm really looking forward to it.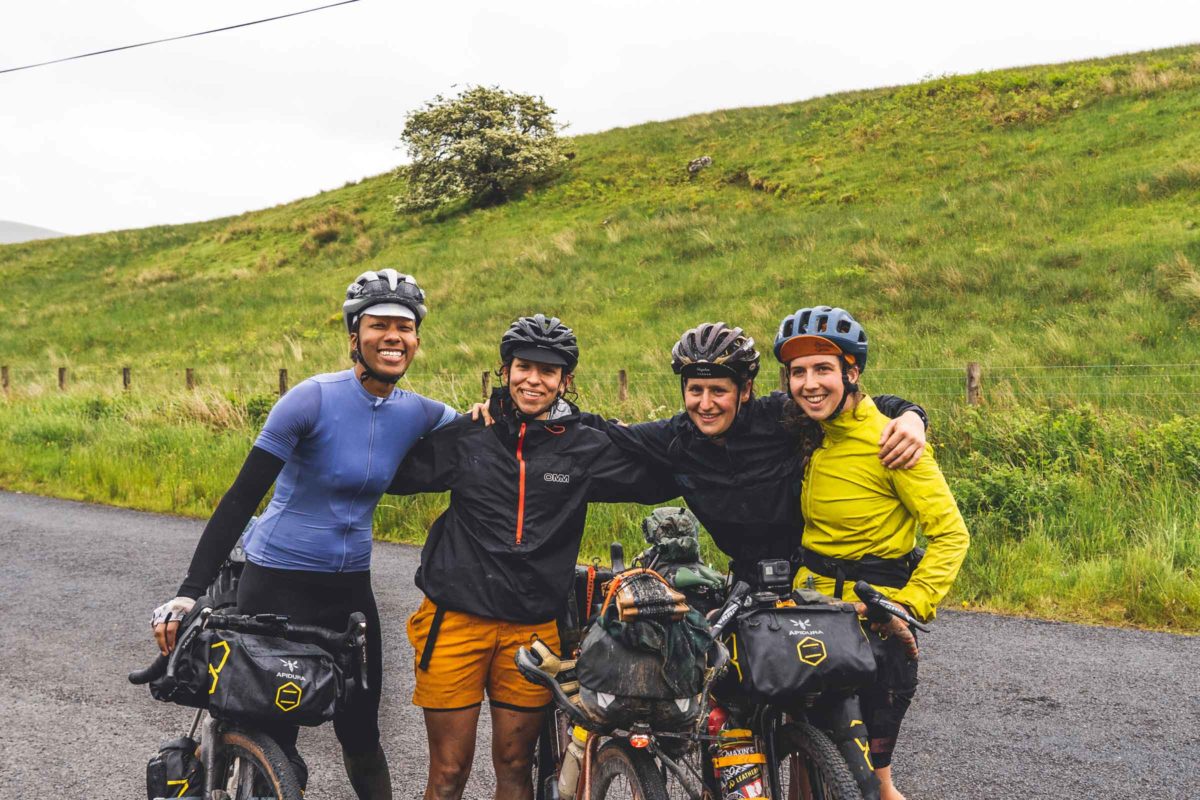 All photos by @cadence_images
Want to join the Brotherhood? Whether you've already completed something impressive or have something big planned for the future – get in contact HERE as we'd love to hear from you. Everyone featured will receive a limited edition Brotherhood patch…