Brother in the Wild – Shropshire 2023
Location: Ludlow, Shropshire UK
Date: September 1st to 3rd 2023
Brother in the Wild returns to Shropshire for its third year in 2023 for one of our favourite weekends of the summer! The Shropshire event has a very special feel to it – the local trails are fantastic for riding, the campsite is stunning and we purposely keep the whole weekend as laid back as possible, giving it that late-summer chilled vibe.
We'll be based in a campsite on the edge of the Mortimer Forest with views over the historic town of Ludlow, a stone's throw from the Welsh border. Here we'll be collaborating with the fine folk at Epic Cycles on a truly memorable 2 day ride and campout – full of gravel tracks, rolling hills and dramatic forests.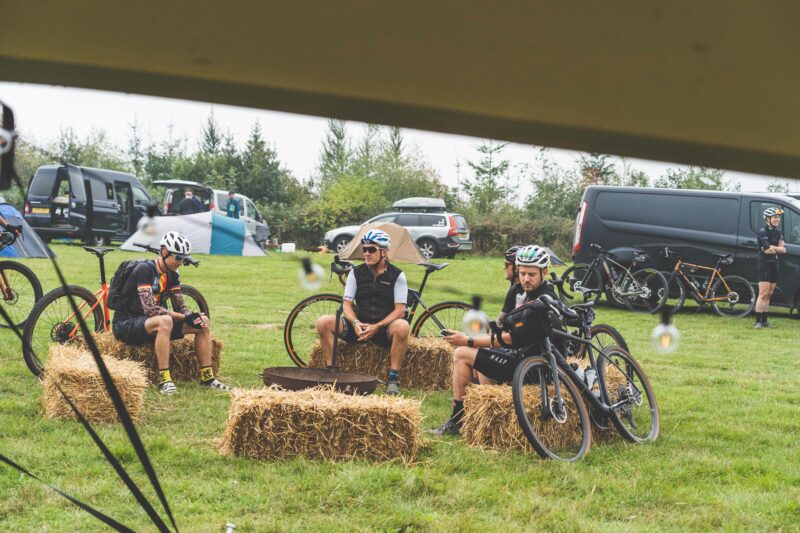 Epic Cycles have curated 2 routes that show off the best riding the Shropshire Hills have to offer. On the Saturday an 85km route will take riders on a 'new for 2023' route into the surrounding Clee Hill Range to tackle some gravel trails and single-track – heading up and over the beautiful Long Mynd. The challenging climbs are rewarded with some stunning views towards the rural landscape of Wales, stretching as far as Snowdonia and the Brecon Beacons.
On day two you will explore an entirely new area – a 60km route will take you south through Mortimer Forest, following a network of winding gravel tracks through lush pine woodlands, passing turquoise blue lakes and impressive stately homes as you go.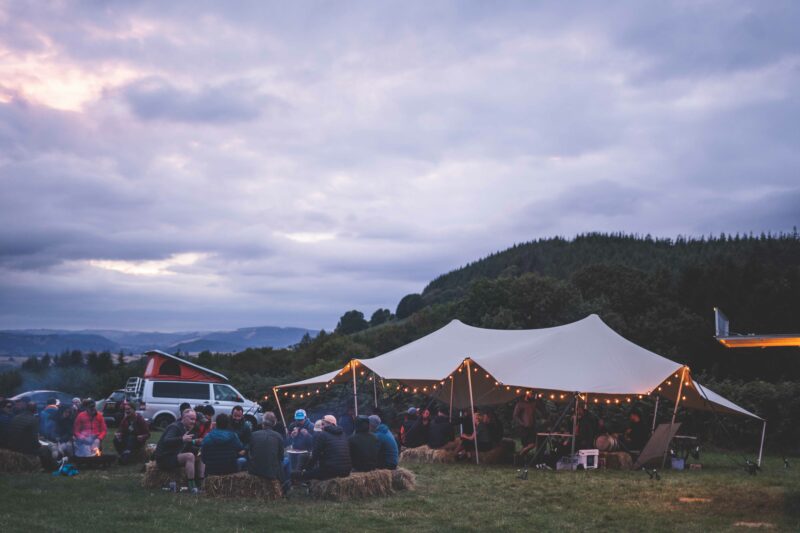 Time off the bike is just as important as on – as such the routes include cafes for re-fuelling, wild swim spots to cool off in and some fantastic pubs for a well earned drink on-route.
Our basecamp is situated on the edge of Mortimer Forest, perfectly located just outside of Ludlow which is full of shops, cafes and pubs. On Saturday night riders will be welcomed back to camp with drinks and a fresh cooked woodfired pizza and each morning a coffee truck will serve up hot drinks for everyone.
Need a little inspiration? Check out the photo journal from last year's event >> here <<
Our partners:

Tickets will cost £75 and include the following:
Brother in the Wild wooden Dangle Disc – hang this off your bike to show you're a ticket holder!
Brother in the Wild event patch
2 night's camping in private camping field
Woodfired pizza Saturday night – vegan/gluten free options available
1 x espresso based coffee on Saturday and Sunday morning
Route information provided as GPX downloads
Route Info and Kit Requirements:
The routes are 85km and 60km long so a moderate level of fitness is required
There is a 50km shortcut available for the Saturday route
The route is a mix of tarmac and off-road – we therefore recommend using a bike with at least 40mm tyres
Please make sure you're completely self sufficient and bring your own tools and spares
Please bring full camping kit for Friday and Saturday night – the campsite has running water, toilets and hot showers
The rides are not guided – please make sure you are able to navigate yourself using either the komoot app or a gps device
Most importantly this is a social ride and not a race, so take your time and enjoy the views