A few weeks back the guys at Chrome sent us their new Yalta backpack to review, here are our thoughts.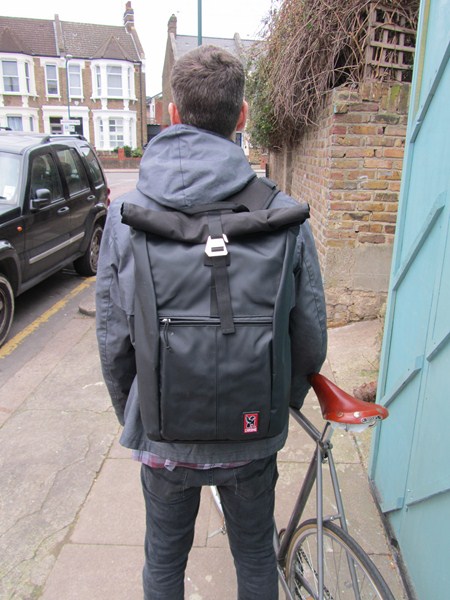 Straight out of the box the bag is impressive, and good looking as you can see from the pic above. The outer is made of tough tarpaulin which is fully weatherproof and looks like it could take its fair share of knocks, which is probably why Chrome guarantee these for life.
It's a rolltop bag meaning the upper part can be rolled up and down depending on how much of the 29 litre capacity you want to use, and also guaranteeing it keeps the elements out.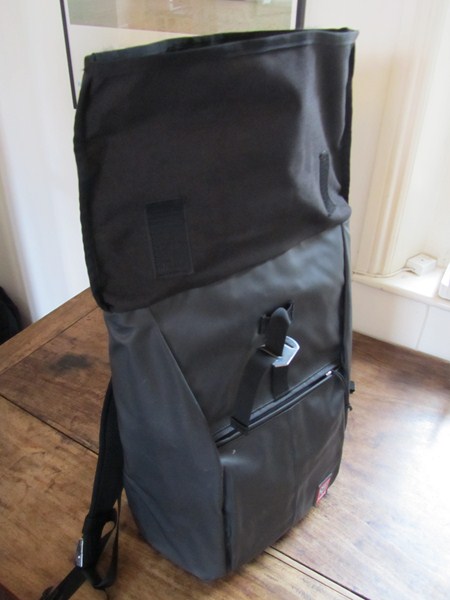 The roll is then clasped shut with a nice looking Chrome silver buckle:
As is generally the case with rolltop bags the Yalta is focused around one large compartment, not great if you're a sucker for organisation and having seperate compartments for all your bits and bobs, but we found it great for holding everything you could need for a weekend's riding: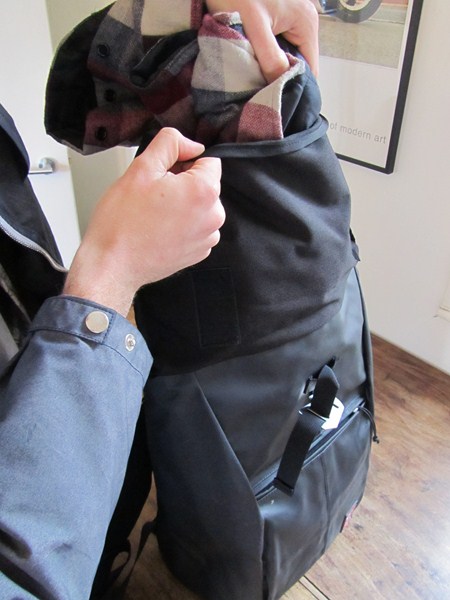 They've also have added a really useful front zipper pocket:
And even better a kind of hidden laptop compartment through a zip on the side of the bag, which safely holds your computer inbetween the inner and outer linings, resting against the inside of the back padding: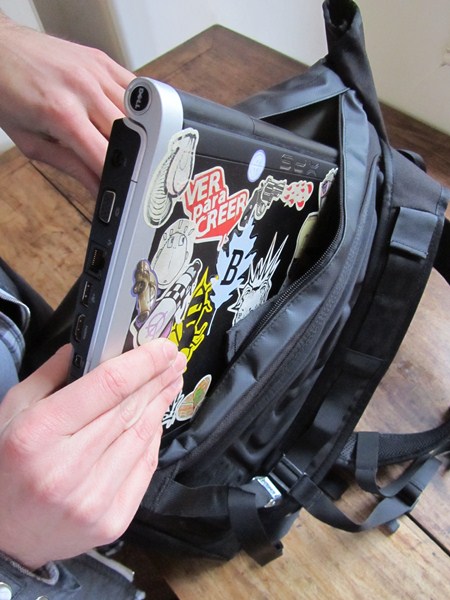 Speaking of padding the Yalta's is exceptional, the back itself (as you can see below) has more than enough foam padding. And the shoulder straps are made of a lightweight air mesh material which doesn't dig in to your skin too much with heavy loads: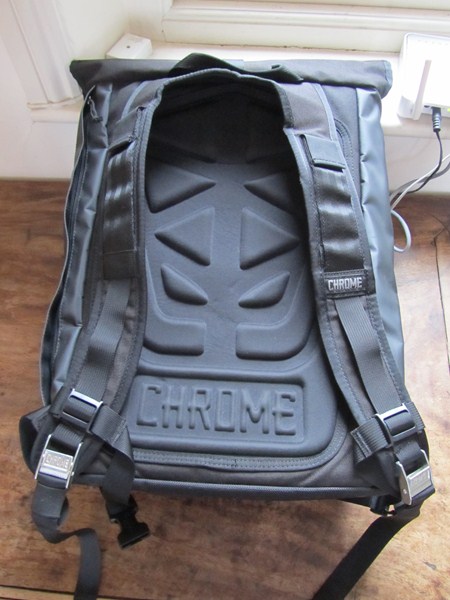 If we had to find a fault with this bag it would be that the rolltop, when fully packed, can block your view when looking for traffic over your shoulder. However the need to have weight high up on your back for comfort makes this pretty much inevitable. If you're looking for a good looking commuting bag, which can hold eneough for a long weekend riding, then we couldn't recommend the Yalta enough.