Earlier this year we released our Rohloff sliding dropout plate which allows the use of a Rohloff classic Speedhub on the Big Bro frame. These dropouts convert the spacing of the frame from Boost 148mm to 135mm QR. This allows the straightforward fitting of a Rohloff classic Speedhub with 10mm axle and OEM axle plate. This is not the only way to run Rohloff on a Big Bro, but it is the easiest. Its possible to run a Rohloff A12 with our standard thru axle dropouts, however it is a much more involved process that requires frame measurement with a special kit and approval from Rohloff first.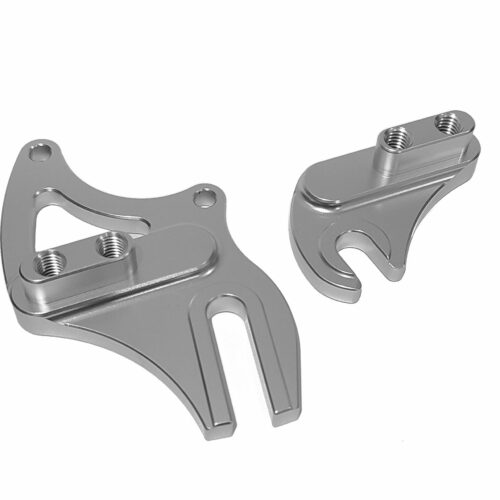 The dedicated Rohloff dropout replaces the standard Big Bro dropouts and allows for super simple fitting and maintenance when out on the trails – the rear wheel can easily be removed for puncture repairs, travel etc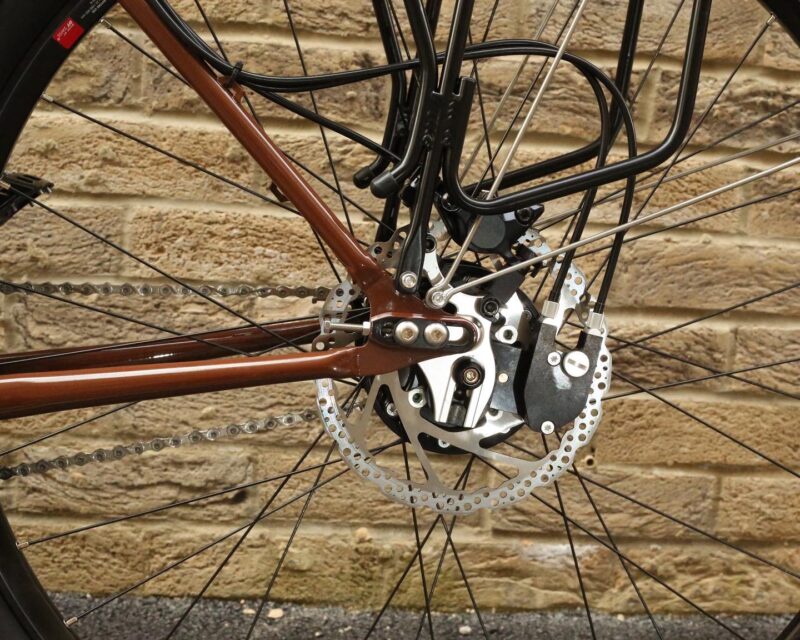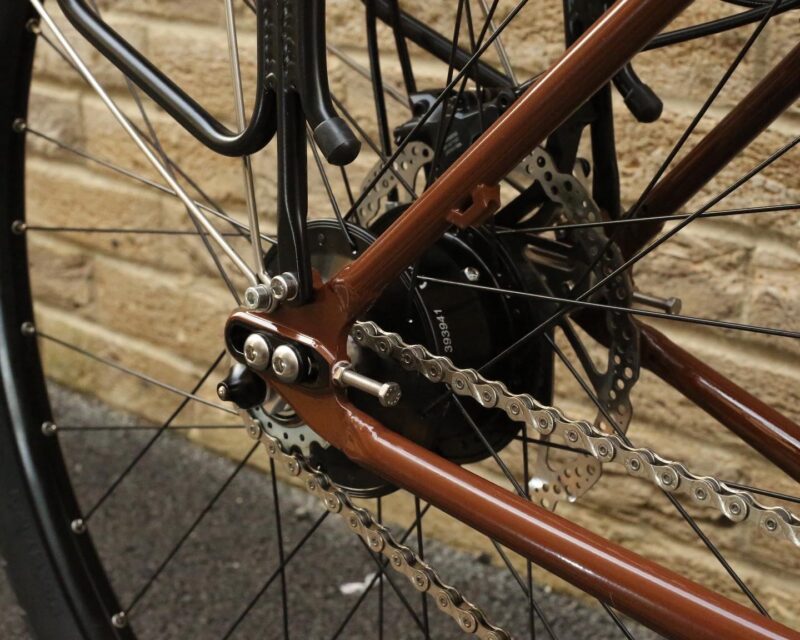 We've had a lot of questions about fitting Rohloff hubs to Big Bro frames over the years, which makes sense, with the Big Bro being our do it all, tough as nails, mtb/touring frame and Rohloff hubs being some of the toughest drivetrains available on the market. They're a match made in heaven and we're excited to see a lot more builds dropping into our inbox – such as this stunner from Keep Pedalling in Manchester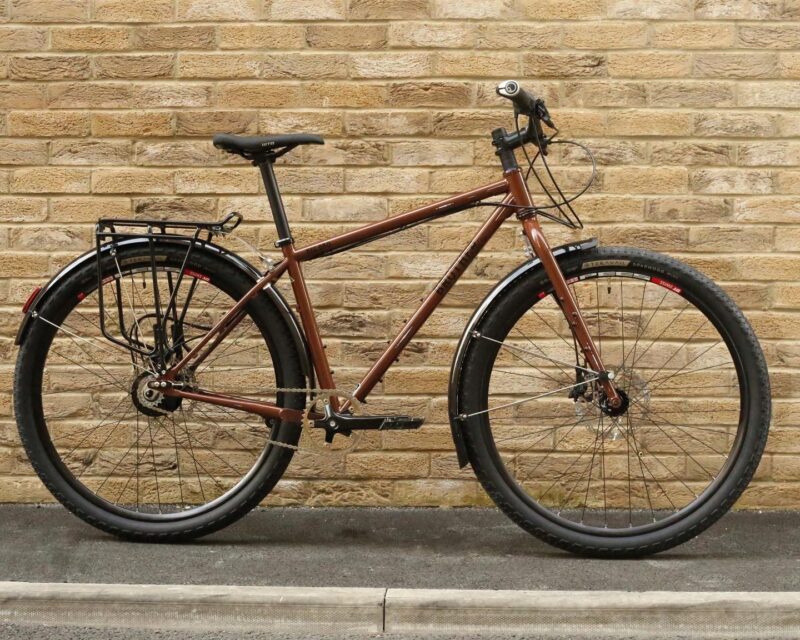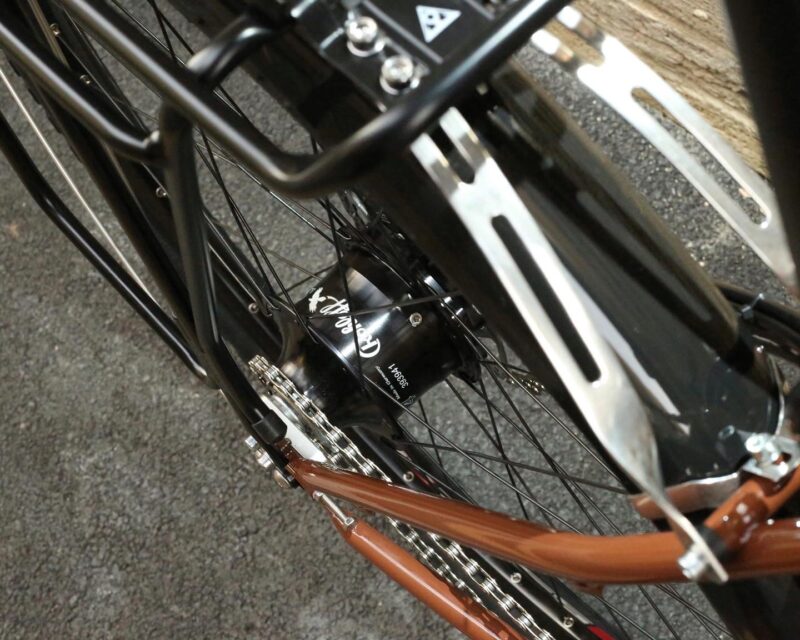 Build Highlights:
– 29er DT Swiss 533 Rims
– Teravail Sparwood 2.2″ tyres
– Rohloff rear and Halo front hubs
– Salsa riser bars
– SKS mud guards
– Topeak rear rack
If you've got any questions about running Rohloff on the Big Bro please get in touch!